My 14-Day IVF Support Program will help you significantly increase your chances of creating your healthy pregnancy and beautiful baby.
**Full Access to each section from the beginning**
**Learn at your own pace**
**Go back and review afterwards**
COURSE OUTCOMES
By the end of this unique 14-day program, you will:
Significantly grow your chances of conceiving via a simple meal plan and delicious recipes.
Master lifestyle strategies that will significantly elevate your egg and sperm quality.
Feel empowered and armed with the latest research to know what you need to do to achieve a healthy pregnancy. 
SAYING YES
But more importantly, when you enrol in my 14-Day IVF Support Program, you
are saying 'YES' to EMPOWERMENT, CONTROL & SUPPORT as you educate 
yourself on your fertility journey. 
THE STATS
Today, almost 1 out of every 20 babies in Australia is born through IVF. 
But, equally, only 33% of women successfully have a baby as part of their first IVF cycle. I'm here to hold your hand through the whole process and empower you to reach your goals, and defy the odds through my 14-Day IVF Support Program.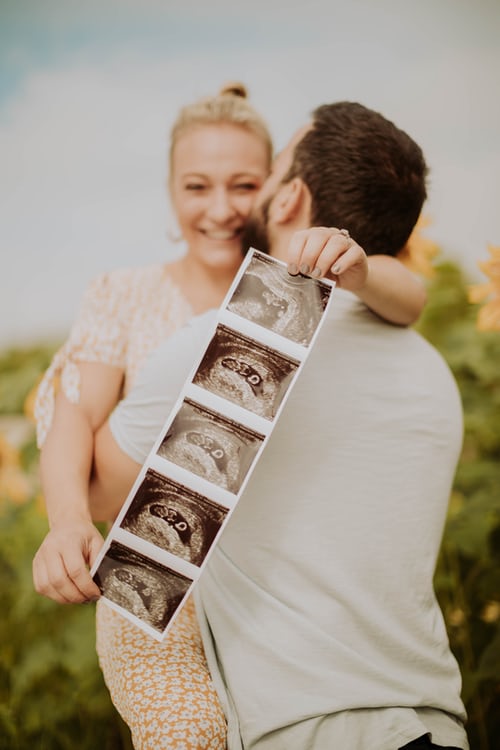 LET ME HELP YOU
I know just how draining, frustrating, daunting, and intensely isolating the IVF process can be. IVF can feel like it's stripping you of your control as you place your future in the hands of doctors, endocrinologists and specialists; it can feel like you have no power over how your future may look.
And I get it - I know that the number one thing you're completely consumed with right now is being able to fall pregnant.
I'm here to tell you that it doesn't have to be this way.
When you join me in my 14-Day IVF Support Program, you'll learn exactly how to elevate your fertility and manage your stress so that you can achieve your goals of giving birth to a beautiful and healthy baby.
You'll also be able to trade in your concerns with evidence-based strategies that will enable you to put your best foot forward at having a healthy conception.
I will be there to answer any questions you may have and guide you along the journey so that you leave feeling empowered throughout your IVF Journey to make educated choices and changes.
Hi! I'm Belinda, the Founder of BK Naturopathy & Nutrition, and I'm here to help you achieve fertility success. I've been in clinical practice specialising in women's and children's health, hormones and fertility for over 15 years. As a Clinical Nutritionist and Naturopath with a Master's in Reproductive Medicine, my patient-centred approach integrates holistic and orthodox medicine. I help my patients achieve optimal health by creating evidence-based, realistic treatment plans that they can incorporate into their busy lives.
I've helped 100's of mums overcome their fertility challenges so that every one of them could fulfil their dreams of having healthy children. And I'm so excited to provide you with actionable steps that will inspire you to do the same throughout my 14-Day IVF Support Program.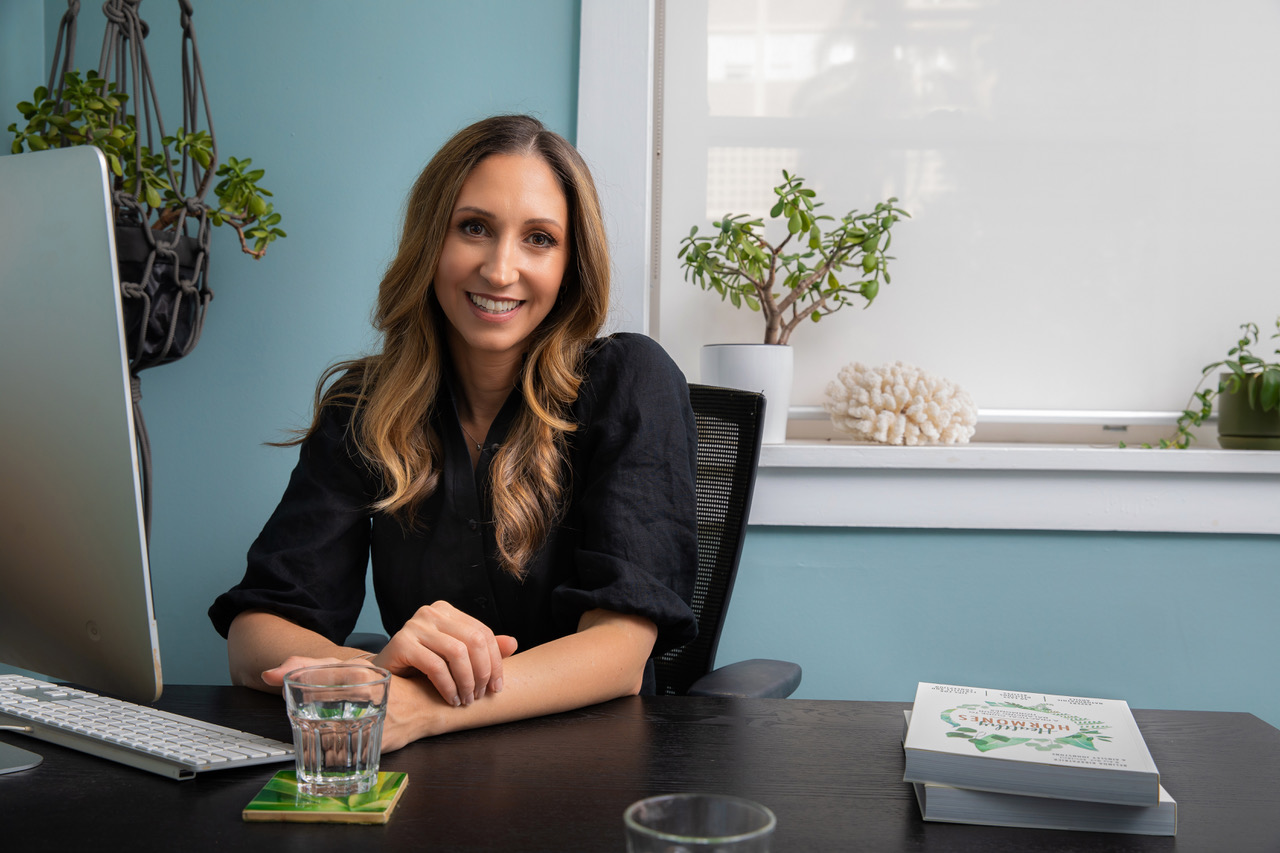 WHO THE PROGRAM IS NOT FOR
This program is NOT suitable for you if you:
Aren't ready to empower and educate yourself.
Don't want to learn about a holistic approach to your wellbeing and IVF journey.
Are satisfied with what you know regarding fertility and don't want to learn more. 
Aren't ready to make dietary and lifestyle changes that will help you maximise your chances of a healthy conception. 
DEEP DIVE INTO EACH MODULE
Day 1 / Module 1
FOUNDATIONS 
•Learn how to get the best results from our time together in the course.
•Understand how to start making positive mental changes for fertility success.
•Start preparing your fertility success food plan with my weekly shopping list and meal plans.
•Get cooking with two delicious recipes! 
Day 2 / Module 2
OPTIMUM NUTRITION
•Understand what the latest research states about the best diet for IVF success.
•Empower yourself with my signature Healthy Eating Mantra.
•Stock up on the must-have fertility foods. 
•Discover why you need protein, where your protein levels are and whether you need to make adjustments.
Day 3 / Module 3
THE "NO-NO" FERTILITY FOODS
•Uncover the 3 top foods you need to minimise to maximise your chances of IVF success. 
•Find out my tips for reducing your sugar intake.
•Try two new fertility-friendly recipes.
Day 4 / Module 4
IMPROVING SPERM HEALTH
•This one is for the men!
•Learn how to improve male fertility and sperm production.
•Discover what negatively impacts male sperm and fertility.
•Uncover what DNA fragmentation is and the effect it may be having on men's fertility.
•Identify the top five foods men should be eating for healthy sperm.
Day 5 / Module 5
THE FERTILITY FOODS
•Discover the top ten fertility foods all women should be consuming.
•Is your water intake impacting your fertility? Learn how much water you should be drinking and why it's often a missing piece of the fertility puzzle.
Day 6 / Module 6
•Break the barriers that are holding you back from making positive dietary changes.
•Learn how to get organised with tips on food prep, planning, and preparing for any occasion.
•Plus, you'll learn my tricks on how to read a nutrition label; these tips are beneficial during your IVF journey and beyond. 
Day 7 / Module 7
Q&A DAY WITH OUR FERTILITY SPECIALIST
•Hear from Dr Gavin Sacks – one of Australia's leading IVF specialists and the associate professor of reproductive medicine at UNSW.
•Discover what happens during IVF, the success rate of IVF and whether your age impacts your chances of success. 
•We also dive deeper into tricker questions, including where to turn when you have repeated implantation failures. 
Day 8 / Module 8
IS IT STRESS
•Do you feel stressed about feeling stressed?
•Uncover whether stress impacts your IVF success.
•Plus, try my evidence-based stress management techniques.
Day 9/ Module 9
DAILY MEDITATION AND MINDFULNESS 
•Incorporate mindfulness and meditation to reduce stress and optimise the IVF cycle.
•Learn to say no and stop over-committing yourself.
•Ease your way into a daily mindfulness practise for stress reduction, improved happiness and enhanced conception and pregnancy outcomes. 
Day 10 / Module 10
TIPS FOR COMMON CONDITIONS
•Whether you have PCOS, endometriosis, autoimmune conditions, lowered ovarian reserves or thyroid problems, learn the specific ways you can navigate these conditions and maximise your IVF outcomes. 
Day 11 / Module 11
OPTIMISE YOUR LIFESTYLE FOR IVF
•Improve your environment to enhance your IVF outcomes. 
•Discover what chemicals you need to limit your exposure and how you can do so. 
•Get handy with four DIY all-natural cleaning products you can make and use at home. 
Day 12/ Module 12
EXERCISE - FRIEND OR FOE?
•Uncover the latest research regarding exercise for IVF. 
•Learn how often you should be moving your body leading into IVF and how intensely you should be going. 
•Tap into what physical activity you should be participating in once you start IVF.
Day 13 / Module 13
SLEEP AND FERTILITY
•Find out if sleep is affecting your chances at IVF success.
•Receive my tried and tested tips for improving sleep quality and quantity. 
•Be guided to a restful sleep with an audio meditation from the fantastic team at Be Fertile. 
Day 14 / Module 14
PUTTING IT ALL TOGETHER
•We'll summarise the learnings you can take into your IVF journey and beyond. 
•You'll leave with an action plan to optimise your chances at IVF success, including simple healthy eating and lifestyle changes. 
•Plus, I'll answer common food questions - including whether frozen veggies are good or bad and if organic is essential. 
PLUS THERE'S MORE FOR YOU
•25 delicious fertility-friendly recipes.
•Understand the latest research regarding the best way to achieve IVF success.
•5 calming guided meditations. 
•Access to our supportive IVF community Facebook group, where you will have access to Belinda and connect with other people doing the program
$880 total value for just $199 AUD
14-Day IVF Support Program
Working with me 1 on 1 to receive the same level of support and education would cost you $380 (for a single consultation)
But now, by joining me in 14-Day IVF Support Program, you will be giving yourself your best chance at falling pregnant for under $15 a day over 14 days.
ONE TIME PAYMENT $199
Endorsed by Senior Fertility Specialist, Associate Professor Dr Gavin Sacks from IVF Australia, who joins us in three in-depth Q&A videos, this program is a must for anyone going through the IVF process.
**3 months Access to the 14 Day IVF Support Program**
**All the bonuses (Valued $500+)**
Watch the video below to learn more!
MONEY BACK GUARANTEE
I know that my 14-Day IVF Support Program has the potential to change your life, for the better, forever. Come and join us and if you're not happy with the quality of the program and material within the first 14 days, we'll refund your money, no questions asked.